News
3 Methods For Blocking Obtrusive Calls, Smss, Whatsapps, And Facebook Messages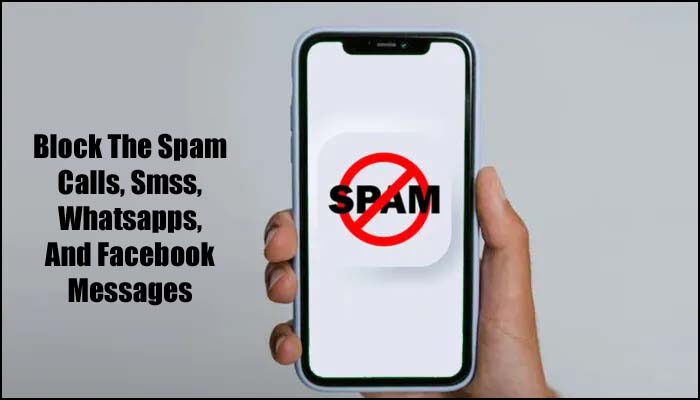 We receive obtrusive calls frequently and wish to stop them. To do this, we can block or mark the calls as spam. In this article, we'll go through how to block obnoxious calls, SMS messages, and social media apps like Facebook and WhatsApp on your Android and iPhone. Read our guide to getting rid of targeted adverts if you are sick of advertisements.
[adinserter block="3″]
By following the instructions below, you can block a number in SMS, Calls, WhatsApp, and Facebook.
Block Calls on Android
Follow the instructions below if you want to prevent any telemarketers or spam calls on your Android smartphone.
Open that person's contact information in the contacts app.
Select Block calls from the contact screen. On the call history screen of some phones, you can easily access the Add a number to Blacklist button.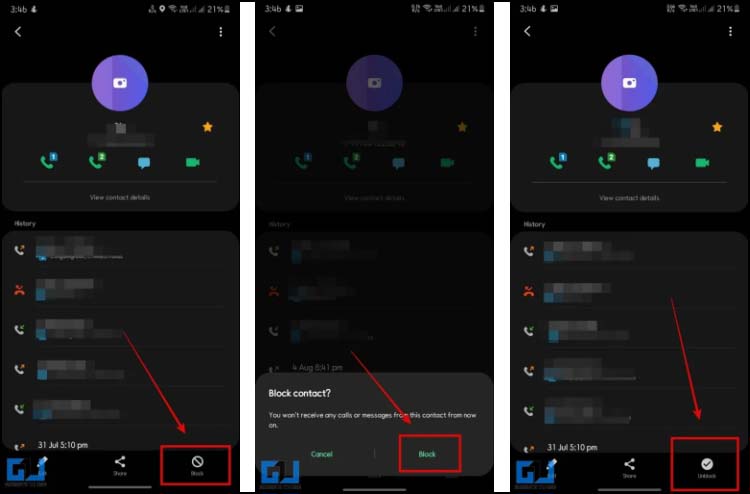 [adinserter block="4″]
Note: A button labeled "Unblock" can be found at the bottom if you want to remove someone from your caller list for upcoming calls.
Block Calls on iPhone
Follow the instructions below to prevent unsolicited calls from your iPhone or to get rid of spammers.
Select the contact you want to block by opening the Phone/Contacts app.
To block a number, click Block this Caller at the very bottom.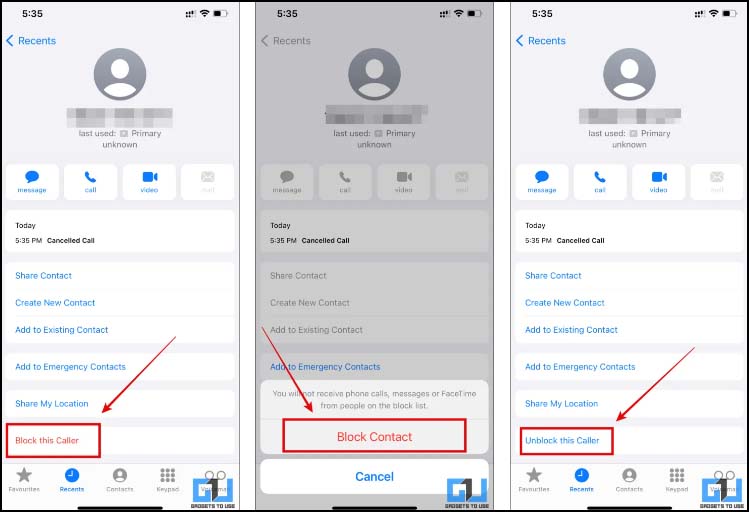 [adinserter block="5″]
Note: Follow the directions in the previous step and choose the Unblock this caller button to unblock any blocked caller. As an alternative, you may see if someone has blocked you on iOS by consulting our tutorial.
Block A SMS on Android
We'll now talk about disabling SMS on an Android device. In this instance, I've used a Samsung phone with One UI on top; settings may vary for Android skins with various interfaces.
Select the individual you want to prevent from sending you SMS messages by opening the Messaging app.
Click Block Contact and then confirm by tapping the three-dot menu button in the top-right corner of the screen. You can also read our article on how to prevent spam from entering Google Messages.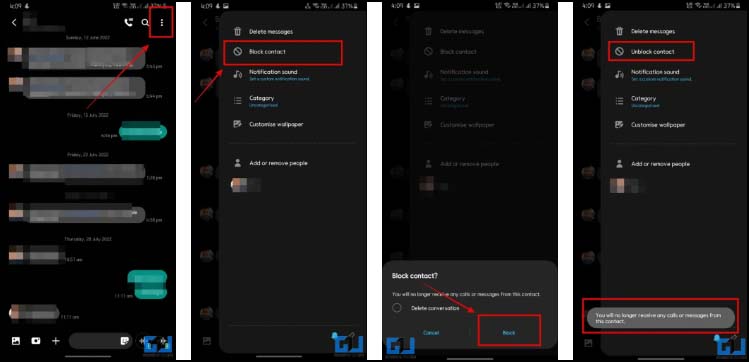 [adinserter block="6″]
Note: You can unblock someone from sending SMSs by tapping on the Unblock Contact, which will do just that.
Block A SMS on iPhone
To prevent someone from detecting SMS on iOS, you don't need to take any additional steps. The iOS operating system will automatically stop a caller from calls, messages, and facetime whenever you block them from calling.
Block someone on Facebook
On Facebook, we can pause posts from particular users without blocking them by using the Take a Break tool. But if you've finally made up your mind to block someone, here's how.
[adinserter block="3″]
1. Visit the person's Facebook profile that you want to block.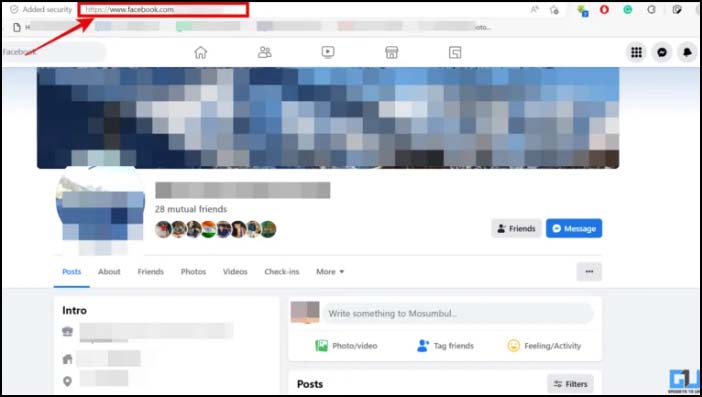 2. Choose Block from the three-dot menu located at the bottom right of the profile.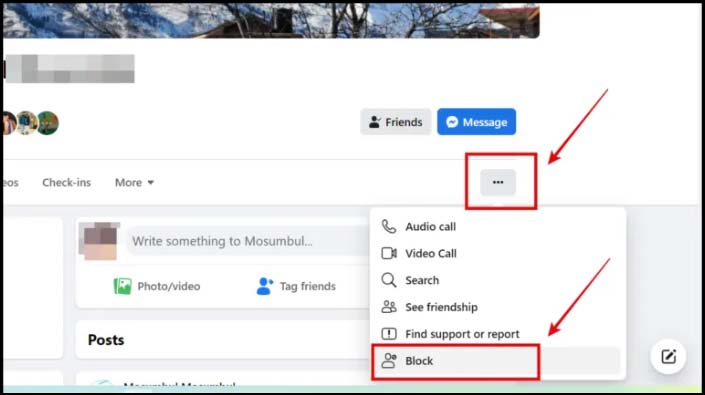 3. Once you have selected Block, confirm your selection.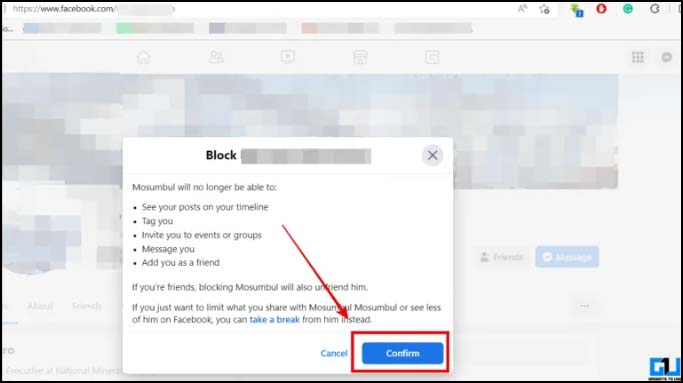 [adinserter block="4″]
4. The account will be blocked when you confirm, and it will appear like this.
[adinserter block="5″]
Block someone on WhatsApp
In a similar vein, if you are sick of receiving spam messages on WhatsApp, whether from a service you have subscribed to or a cafe you have just been to. You can block them on WhatsApp by following the instructions below.
1. Go to the chat with the person you want to block in WhatsApp by opening it on your phone. To view all the information, touch the chat's name right now.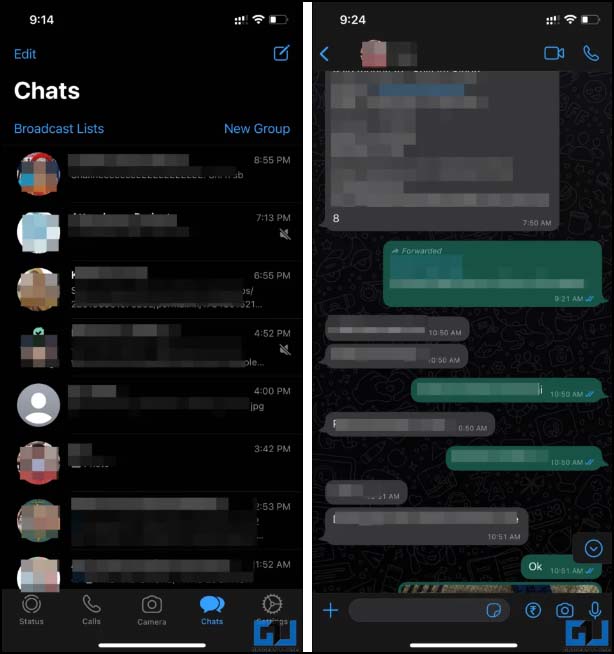 2. Block Contact, then confirm, can be found at the bottom of the page. By doing this, WhatsApp will block that user.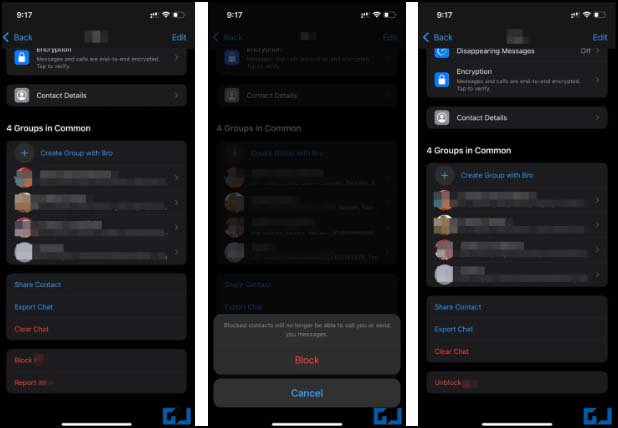 [adinserter block="3″]
Note: When you complete steps 1-3, you will have an opportunity to unblock anyone you have blocked. Check out our tips to see if WhatsApp has blacklisted you as well.
Humbly Request To All Visitors!
If you found above both downloading link expired or broken then please must inform admin by fill this Contact Us! Form