App
Find My Parked Car Apk | A Convenient App for Remembering Your Parking Spot |
While driving by yourself might be a lot of fun, having to remember where you parked is virtually always inconvenient, especially when you're in a rush. If you're anything like me, you don't always use a navigation tool to get about your own city, even if Google Maps offers this for you automatically. 'Find My Parked Car' is a simple, lightweight app that accomplishes one thing very well. It is available for download for free.
Saving Your Car's Location
This program is intended to accomplish just one thing, as suggested by its name. The second is to keep in mind where you parked your automobile so you can simply return to it. You immediately have the choice to save a parking place when you launch the app. By pressing this button, the program will find you and save your location. You can finish by adding a name here if you like. There's no need to search the area for landmarks or try to recall where you parked.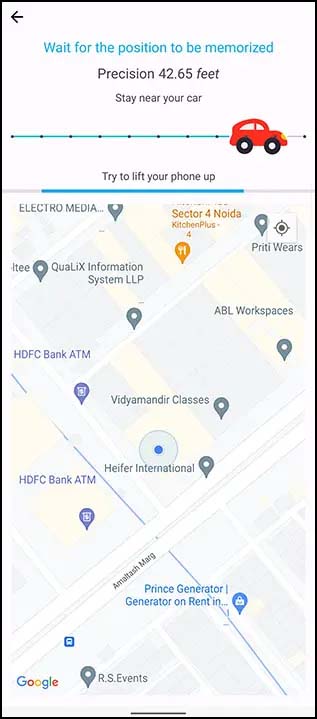 The app does take a few seconds as it tries to locate your car with increased accuracy, but it's not a major inconvenience.
Finding the Location of Your Car
You can just tap on the 'Find Car' option if you're returning to your car and are unsure of where you parked it. This will display both your present location and your car's previously saved location. It also displays how far away from you your car is.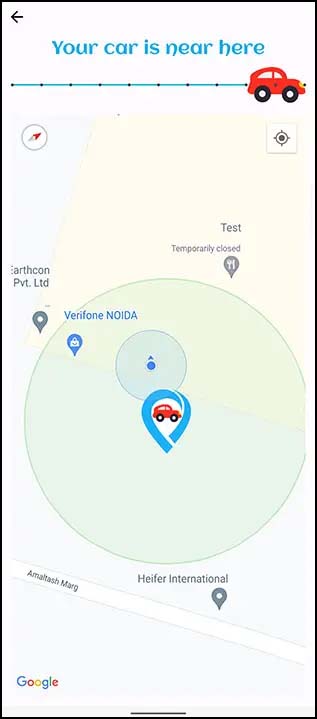 A bar at the top of the screen indicates how close you are to your parked car and automatically changes as you move in that direction. Naturally, you also receive a map view, a measurement of the proximal distance between you and your parked automobile, and other useful information to help you find your way to your car.
Multiple Themes
Despite how straightforward this software is, there are some customizing possibilities. The 'New Style' UI, which is what was depicted in the screenshots above, is what you receive by default. However, if you want, you can select one of the following three themes:
Wooden Dashboard
Leather Dashboard
Black Dashboard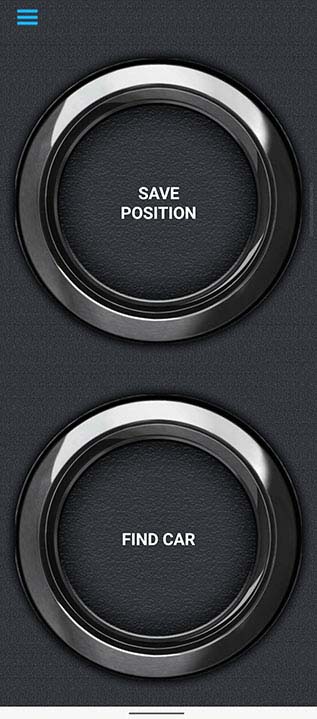 I think the dashboard themes are superior since they give the program a more straightforward appearance. There are only two large buttons—one for finding your automobile and the other for storing your location.
Home Screen Widget
Now, for me specifically, the idea behind this program was to instantly save the location where I had parked my automobile. However, the fastest way to complete this operation isn't by opening an app, hitting a button, and then saving the location.
Thankfully, the app includes a widget for the home screen. When you add this widget to the home screen of your Android phone, saving your parking spot is considerably simpler. The widget has buttons to save or locate the location of your car, and it does so fairly effectively.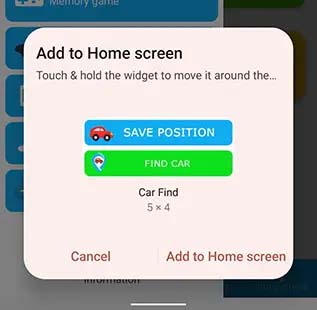 However, aside from that, hitting the widget ensures that you can immediately access the save location page and mark your car's parking spot within the app. It's true that tapping the widget does launch the app, and it takes a few seconds while the program loads up.
Memory Game
A "memory game" is included in this program along with its genuine functionality. The inclusion of a memory game in an app designed to help you remember where you parked your car is a bit on the nose, but playing games is always enjoyable.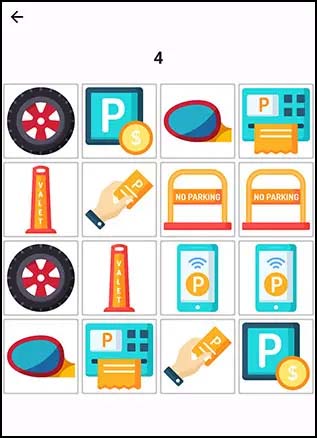 This is a straightforward match-the-tile game that becomes progressively more challenging as you advance through the levels. If you prefer memory games, this is undoubtedly a plus for you. It's a respectable enough way to kill some time.
'Find My Parked Car' App Makes It Simple to Locate Your Parking Space
All things considered, Find My Parked Car is a helpful little program that just performs one thing, but does it sufficiently well. Your parking spot can be saved without too much trouble. Then, by returning to the bookmarked position, you may navigate your way there just as easy to find your parked automobile. You won't ever have to stress about remembering where you parked your car again thanks to the app, which you can download for free from the Play Store.
Download Find My Parked Car Apk file from Downloading button below and enjoy this app.
| App Name | Find my parked car – gps, maps (Apk) |
| --- | --- |
| Updated | Aug 22, 2023 |
| Current Version | 13.07 |
| Requires Android | 5.0 and up |
| Offered By | Aurum App |
Humbly Request To All Visitors!
If you found above both downloading link expired or broken then please must inform admin by fill this Contact Us! Form