Website
Top 9 Best Free E-Books Sites For Students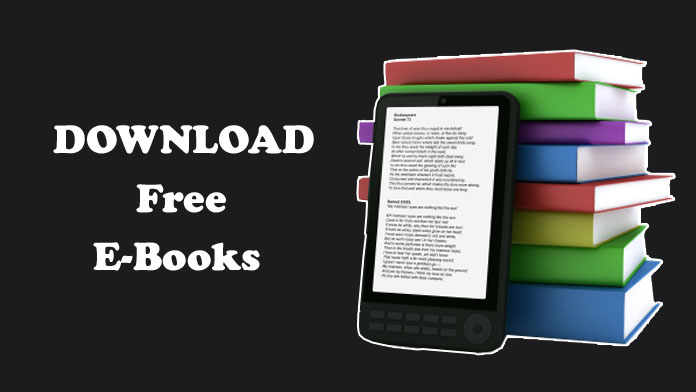 Many of us wished we had a library when we were kids. Isn't that so? But would that have been possible in the first place? Perhaps, perhaps not! A library would require a large number of books, and a large number of books would necessitate a large sum of money. I do, however, have some excellent news for you! Now you can have your very own library! Yes! And it's all for free! Thousands of free e-books are available on a variety of websites, which you can download and read in your spare time. Not only that, but there's more! You may also flaunt it! Show off your library to your friends by sharing your selections! We've gathered a list of the best websites that offer free EBooks for you. So no more looking for books in random places, travelling to libraries to buy them, spending money, and, of course, feeling terrible about not reading them! Let's have a look at them.
BookBoon, one of the world's top producers of E-books, claims to have over 75 million textbook and business E-book downloads each year. To produce high-quality textbooks and business E-books, they collaborate with industry and academic specialists. All of their student textbooks are available for free download and were written specifically for Bookboon by university instructors. They are capable of producing high-quality content because they believe in providing students with a low-cost education, which they achieve through employer branding marketing. You can also subscribe to high-quality business e-books for a nominal charge if you are looking for them.
If you're a serious learner, OpenStax is the only way to go. All of its books are available to download and read for free. If you are pleased with the service, you can pay a fee to obtain a physical copy of the book. The majority of the books in OpenStax are university-level textbooks.
No 3: Open Textbook Library
It's an open education network where you may acquire free E-books, as the name implies. Thousands of free textbooks are available on the website, in a variety of formats suitable for various platforms. The books are updated on a regular basis and are controlled solely by the authors. For a wider reach, you may also download and distribute the books to your friends.
Do you want to improve your skills? Or do you want to finish your present degree quickly? Saylor Academy classifies you first, then offers you access to the whole library. Aside from professional E-books, similar online courses tailored to your field are also available. Aside from that, Saylor Academy is a non-profit organisation dedicated to education and knowledge expansion. As a result, you can get every book for free.
IntechOpen is a renowned international publisher of journals and books in science, technology, and medicine. They are the first choice of over 60,000 authors all across the world. Their network of over 108,500 IntechOpen Authors and Academic Editors was created for and by scientists. Nobel Laureates and up-and-coming researchers on the cutting edge of scientific discovery are among the authors.
No 6: Textbook Revolution
Textbook Revolution is a student-run website dedicated to boosting teachers' and academics' use of free educational materials. We want to get these materials into classrooms as quickly as possible. On this site, you'll find textbook links and reviews, as well as other educational resources. Some of the books are PDF downloads, while others are e-books that may be read online, and still others are merely web sites with course or multimedia content.
No 7: Online Mathematics TextBooks
The idea of developing textbooks and making them freely available on the internet has come to fruition. Most undergraduate mathematics textbooks try to be everything to everyone and end up being far too large and expensive as a result. This may have made sense when these publications were more costly to create and distribute, but that time has past.
There are approximately 1 million books available to read in a variety of languages. Wikibook is your personal library, which you can access from anywhere. In only a few clicks, you may search for a specific paper, select the publishing house, and download your version.
Project Gutenberg provides a good reading collection with over 59,000 free eBooks. You may read free eBooks in ePUB or Kindle format online or download them for free. The website is chock-full of the world's best literature, with an emphasis on older classics. Many volunteers contributed to Project Gutenberg's efforts to make these books free to read online. There are no costs or requirements to participate, however they do ask for donations or volunteer work, which you can do if you like. Books can be found by title, author, top e-books, and even searching the offline catalogue. You may even save books to Google Drive or DropBox directly.
Humbly Request To All Visitors!
If you found above both downloading link expired or broken then please must inform admin by fill this Contact Us! Form